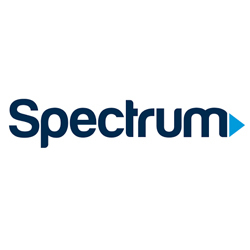 Spectrum Field Service Technician - West Columbus
Sorry, this job has expired.
Columbus, OH
If you're looking for a hands-on career opportunity that allows you to work face-to-face with the people directly impacted by your work, consider joining Spectrum's team.

We are now hiring Field Technicians. As they travel throughout our communities, our Field Technicians make it possible for us to connect our 16 million customers to entertainment, information, and each other!

If you're like a lot of people, you're excited to get your career moving. But where do you begin?

Most of our Field Technicians start their careers at Spectrum fresh, enthusiastic to learn and earn. By the time they complete our established training program, they are capable men and women, well-educated on our systems and equipment, applying the range of tools and techniques they learned. With a focus on growing your skills, you can quickly become a valued technician like the ones our customers trust to deliver high-quality Spectrum services.

Getting started means getting up to date with all that Spectrum has to offer. We'll teach you to install and service Spectrum products in our customers' homes. You'll get at least four weeks of fully paid, comprehensive, hands-on training. We're talking power tools, cable and telecom equipment, meters and apps, computers and software, pole and ladder skills and safety, and more. We provide the gear, and the knowledge you gain will make you a valuable in-home pro. There's also support after you've completed training in case you need a quick refresher or higher-level backup.

Additional minimum requirement skills and abilities include:
• Using handheld devices and operate computer or test equipment (for example, signal level meters, ohm meters, handheld applications etc.), including a personal computer and software
• Familiarity with computer operating systems and a variety of consumer communications devices (e.g., smartphones, routers, modems, converters, and wireless devices)
• A valid driver's license with satisfactory driving record within company-required standards. Travel to and from assigned territories and company facilities, including during bad weather, is essential.
Every day brings something different, so you should be comfortable working in a lot of different settings, like:
• High, outdoor places (for example, telephone poles and roofs) in all weather conditions, possibly for extended periods of time.
• In residences, potentially in poorly ventilated areas such as attics, basements and/or crawlspaces where there may be dust, dirt, noise, insects, rodents, pets, and cleaning solutions.
This is a physical job, so you should have the strength and flexibility to:
• Move over all types of terrain in all kinds of weather while carrying tools and equipment
• Operate weight-bearing equipment, such as gaffs, safety harnesses, extension ladders (that can weigh up to 90 pounds and extend 32 feet), and carry fully loaded tool belts.
• Ability to work overtime, weekends, second shift or participate in an on-call rotation when scheduled.

Climb the Ladder at Spectrum:
Are you ready to see how far you can go? There are always opportunities to grow and succeed at Spectrum, and we're proud when our people achieve more. It shows in the fact that so many of our Field Operations supervisors, managers, and directors started as Field Technicians themselves. They know exactly what it takes to thrive and how to best support their team, whether that means onsite backup or being available to talk through issues. They started where you are now and can help you build a strong foundation for a career that progresses as you do.

The Spectrum brands (including Spectrum Networks, Spectrum Enterprise and Spectrum Reach) are powered and innovated by Charter Communications. Charter Communications reaffirms its commitment to providing equal opportunities for employment and advancement to qualified employees and applicants. Individuals will be considered for positions for which they meet the minimum qualifications and are able to perform without regard to race, color, gender, age, religion, disability, national origin, veteran status, sexual orientation, gender identity, or any other basis protected by federal, state or local laws.
8469